What could happen if designers adopt a programmer mentality?
Cadavre_Exquis Open_Source

explores designers working in the open by using open source's methodologies. 
The original Cadavre_Exquis was a method developed by surrealists in 1918 by which a collection of words or images are sequentially assembled by different people.
This project explores both designing in the open and how the open source methodology provides designers with better inspiration, and idea propagation. You are watching twenty designers expose their digital design process while creating and sharing their poster design.
​​​​​​​
VIDEO CLIP OF EXHIBITION MOVIE
Each designer gave us permission to record while they were designing their poster so we could get a better glimpse into how they were thinking and what their process was of coming up with the final result.  The Final result for the Pratt Thesis Exhibition was a process movie that showed every designer working on their poster.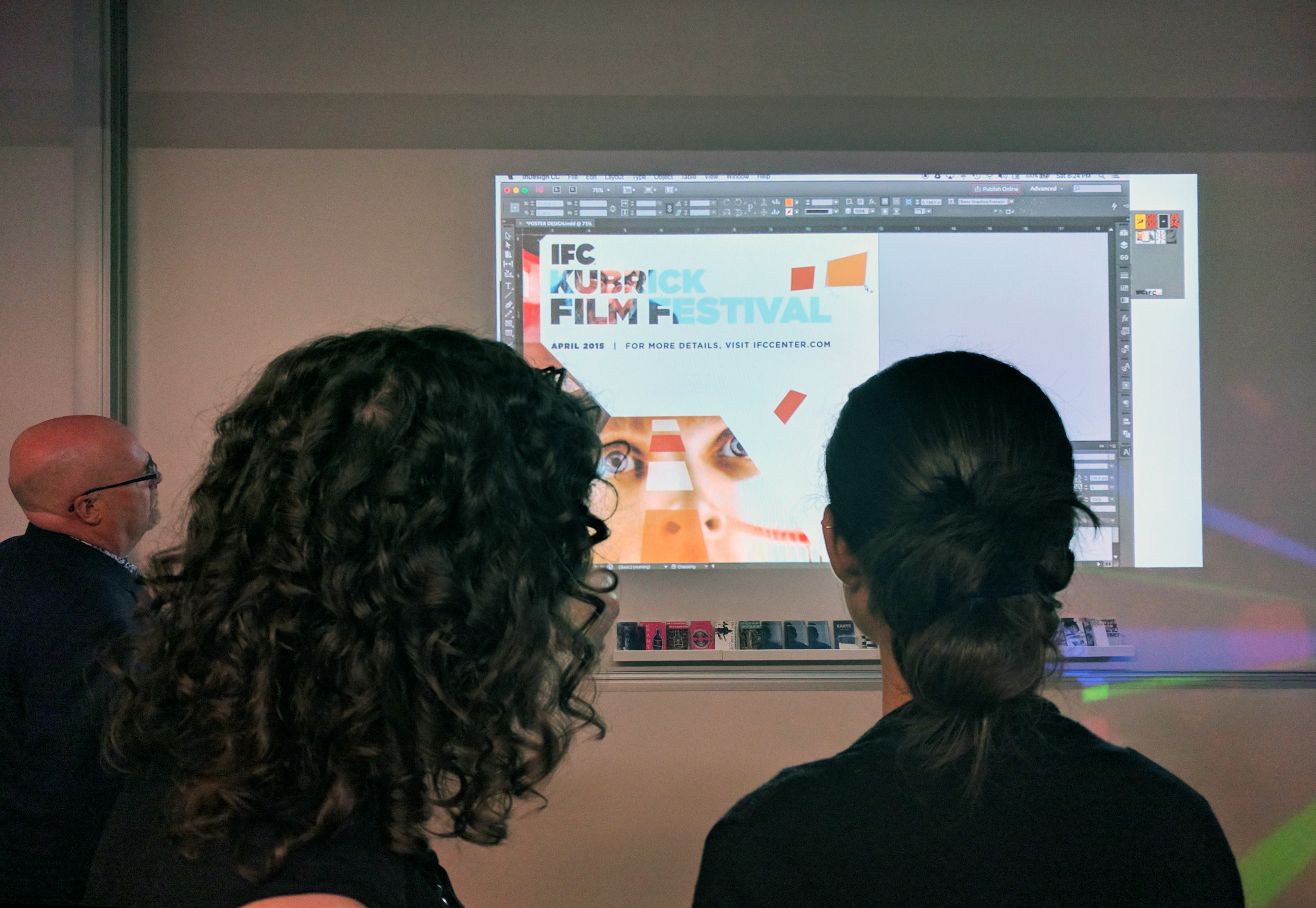 View of Gallery Space with Giveaways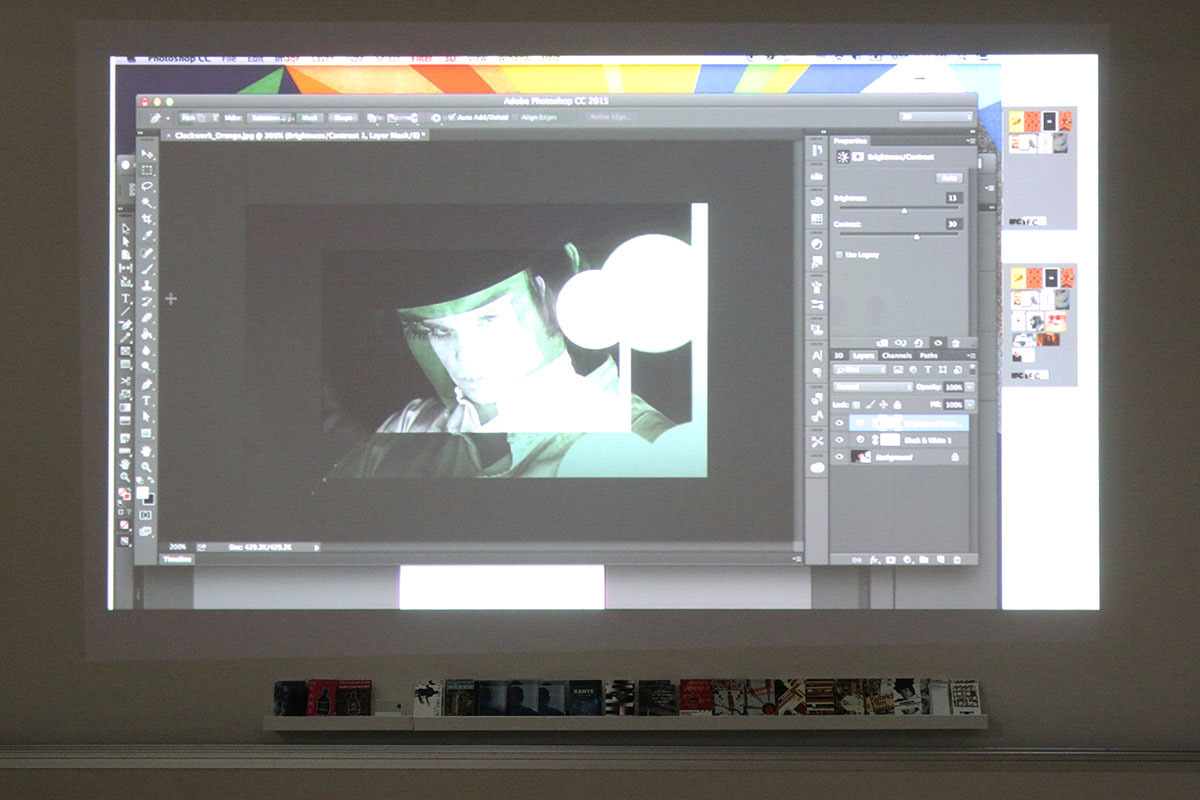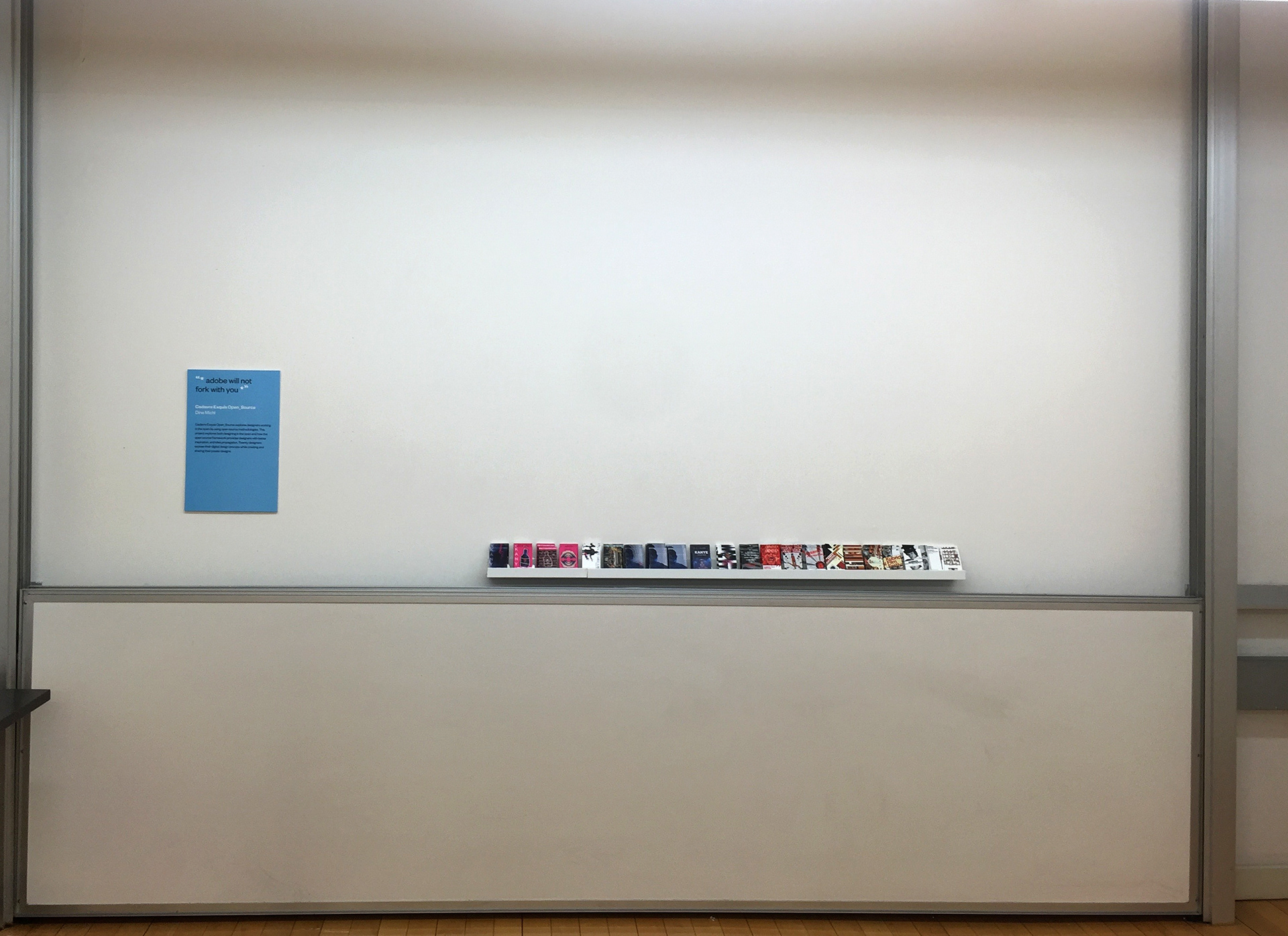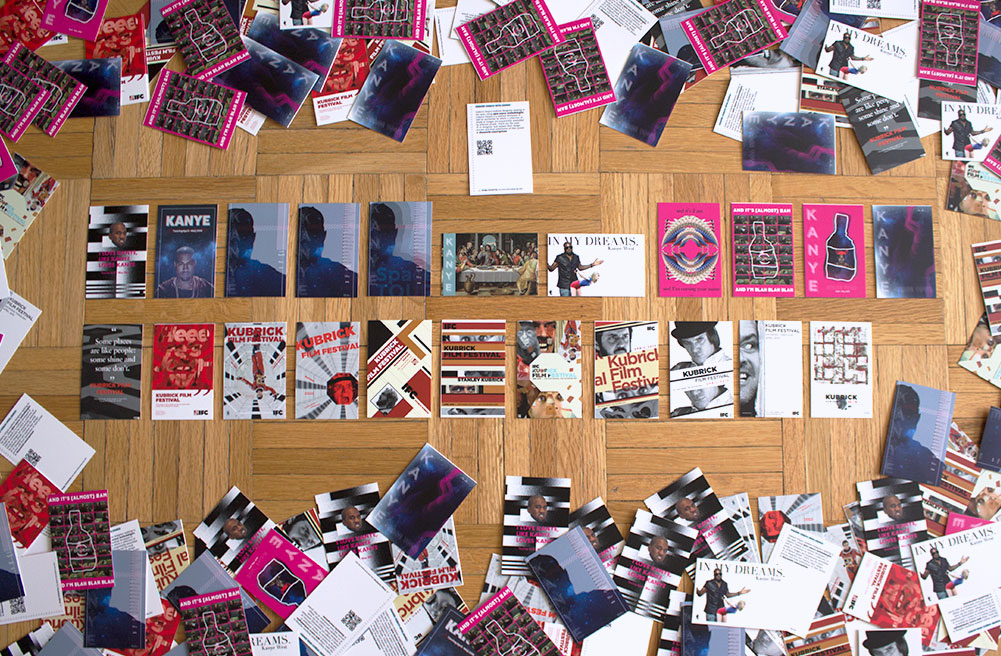 A

big thank you

to all who participated (in order starting with the second posters in each row):  
Kaney West Poster Series: 

Jillian Barkley, Kiran Puri, Erika Enlund, Leonore Kirke, Alexis Baran, Abbey Roam, Moein Shashaei, Nicole Salamone, Melissa Berman, Corwin Green
Stanley Kubrick Poster Series:

Julien Noguera, Sibi Matthew, Ryan Schoenherr, Di (Woody) Wu, Ananya Arora, Stephanie Daher, Craig Roberts, Andrea Laszlo, Jacqueline Anerella, June Upton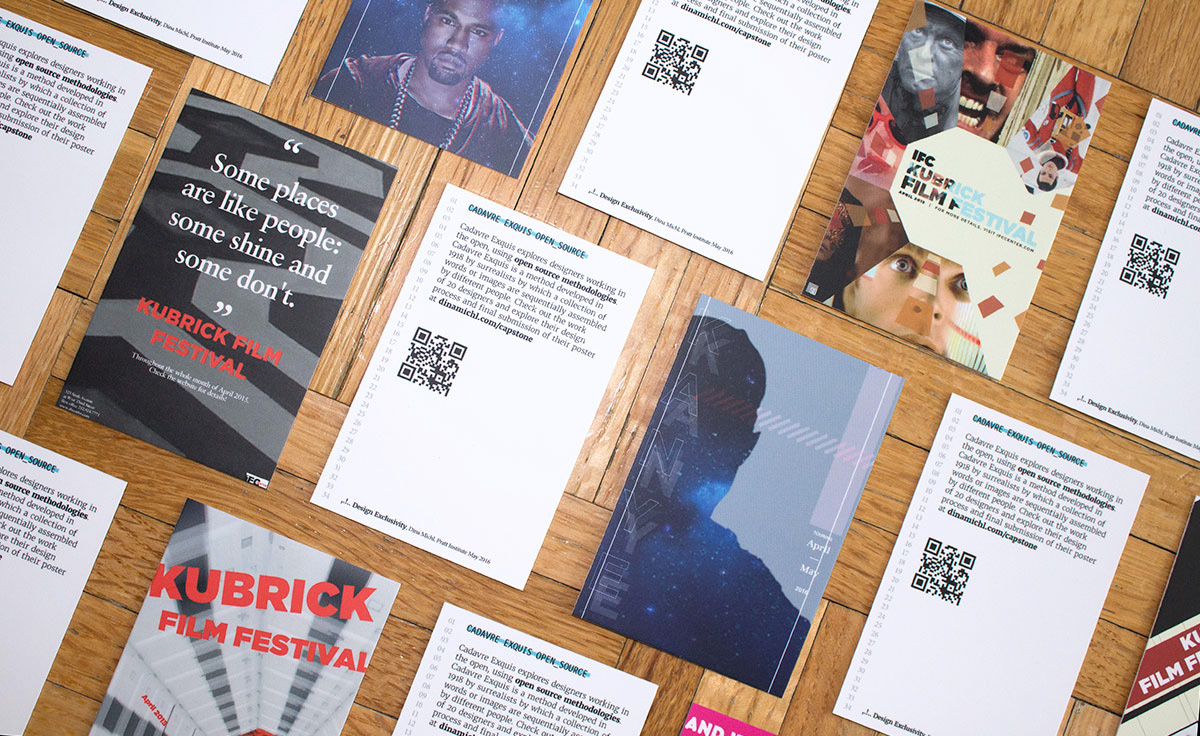 Due to time constraints, this project was created using proprietary software by Adobe Systems. Proprietary softwares are know to create roadblocks for users. For this project, it made it difficult to create seamless file sharing, version control and font management. All important elements that make open source so successful.