,.!.. (Fuck) Design Exclusivity. A thesis about Design and Free/Open Source Software Methodolody
My thesis investigated the success of
Free and Open Source Software
. The books incorporated research, observations and explored the practices and methodologies that helped make this software sector so productive, and how it could be applied to the
design discipline
. The books were conceptualized in the same context of my thesis argument; to channel "open source" and be a sharable.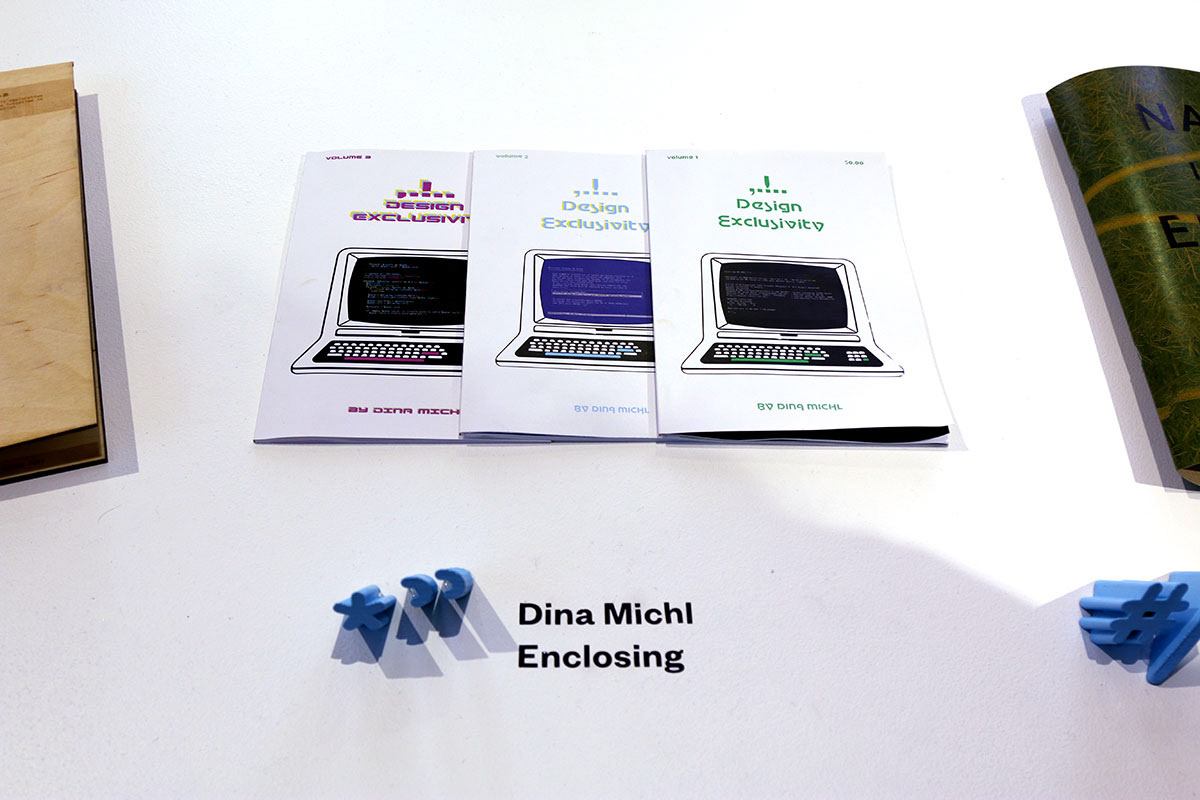 Book One references the historical analysis and enacts the look and feel of old time terminal computers.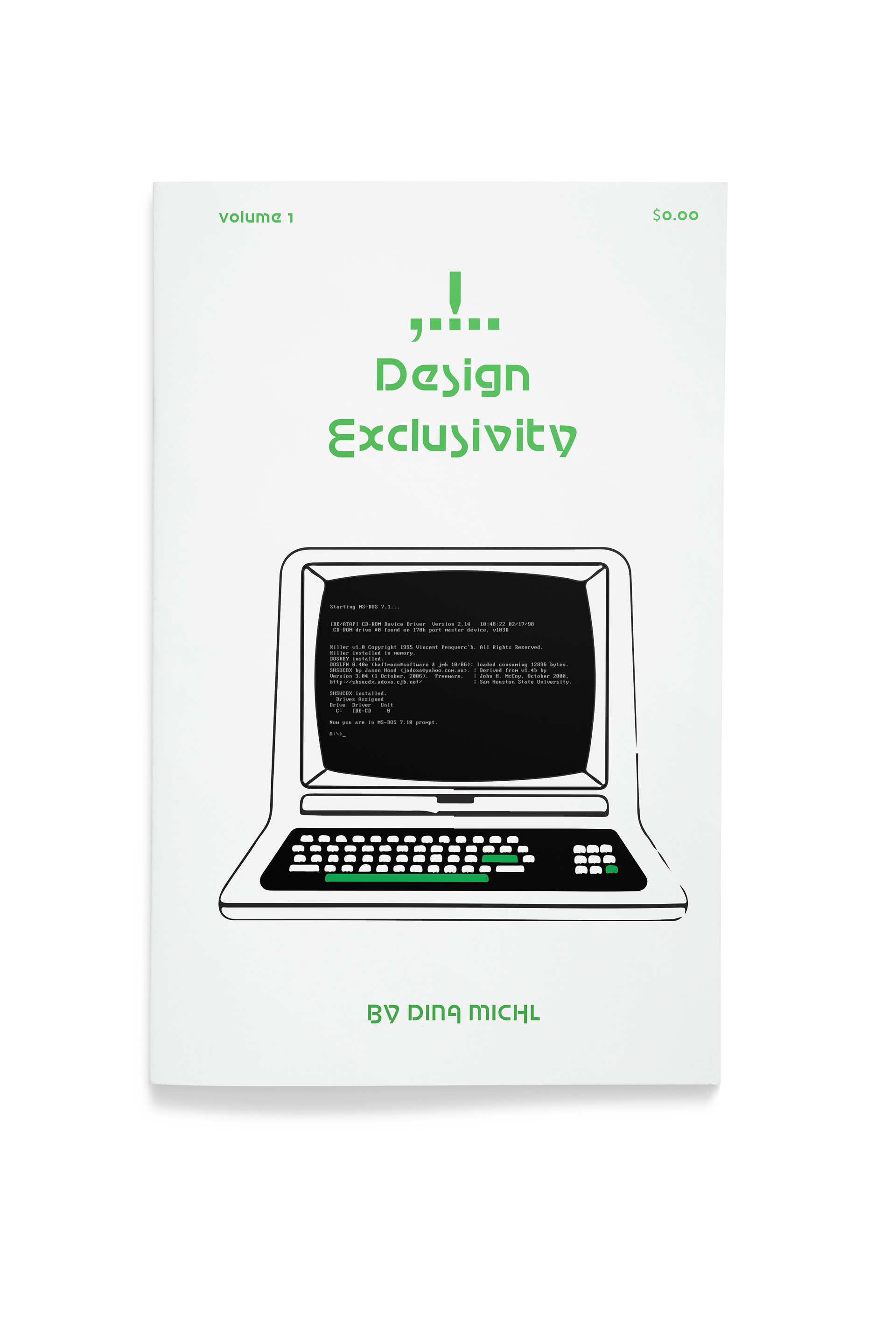 Volume two progresses to the early nineteen nighties and mimics old MS DOS, a simple color palette of blue, grey and yellow. This volume also focuses on key sources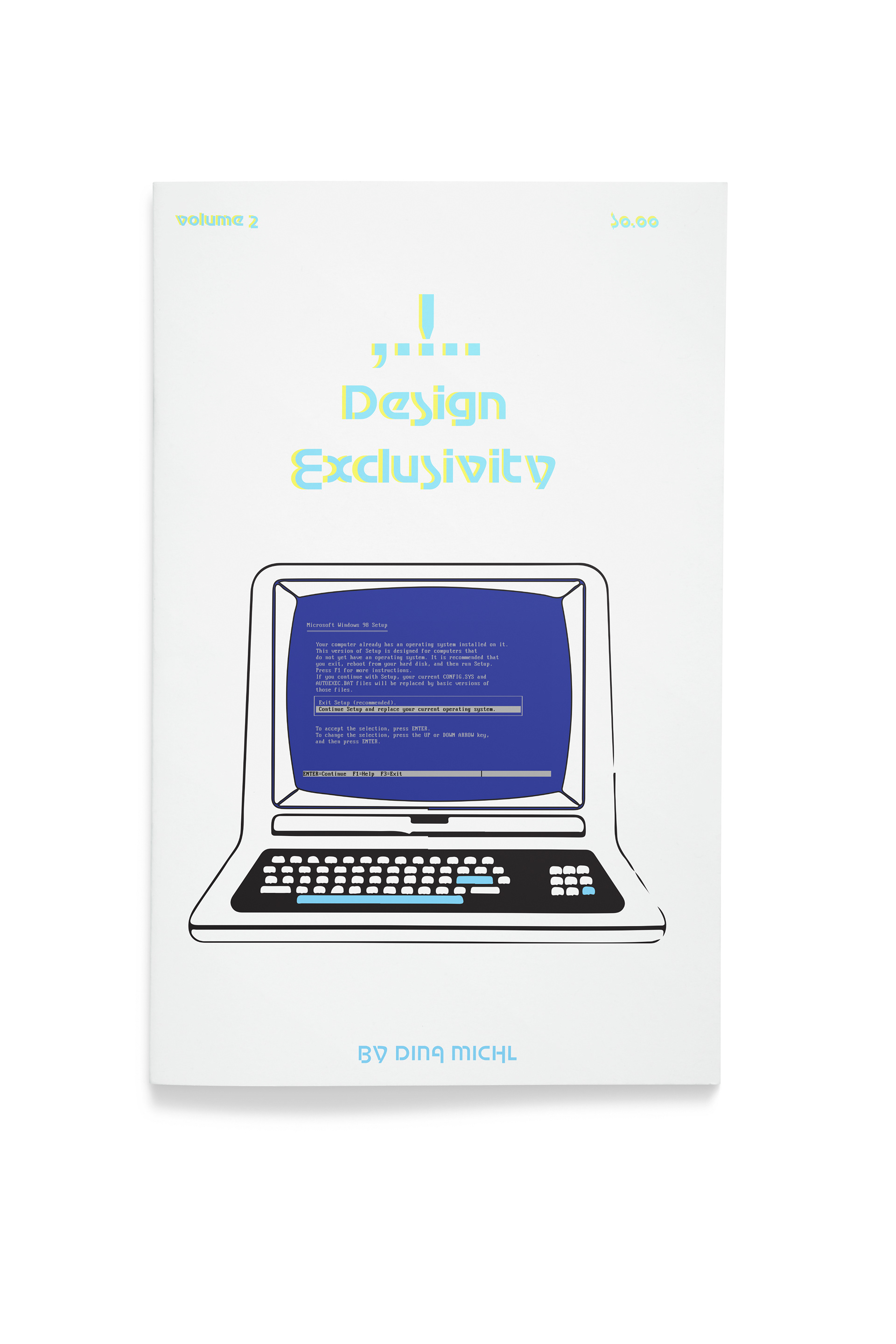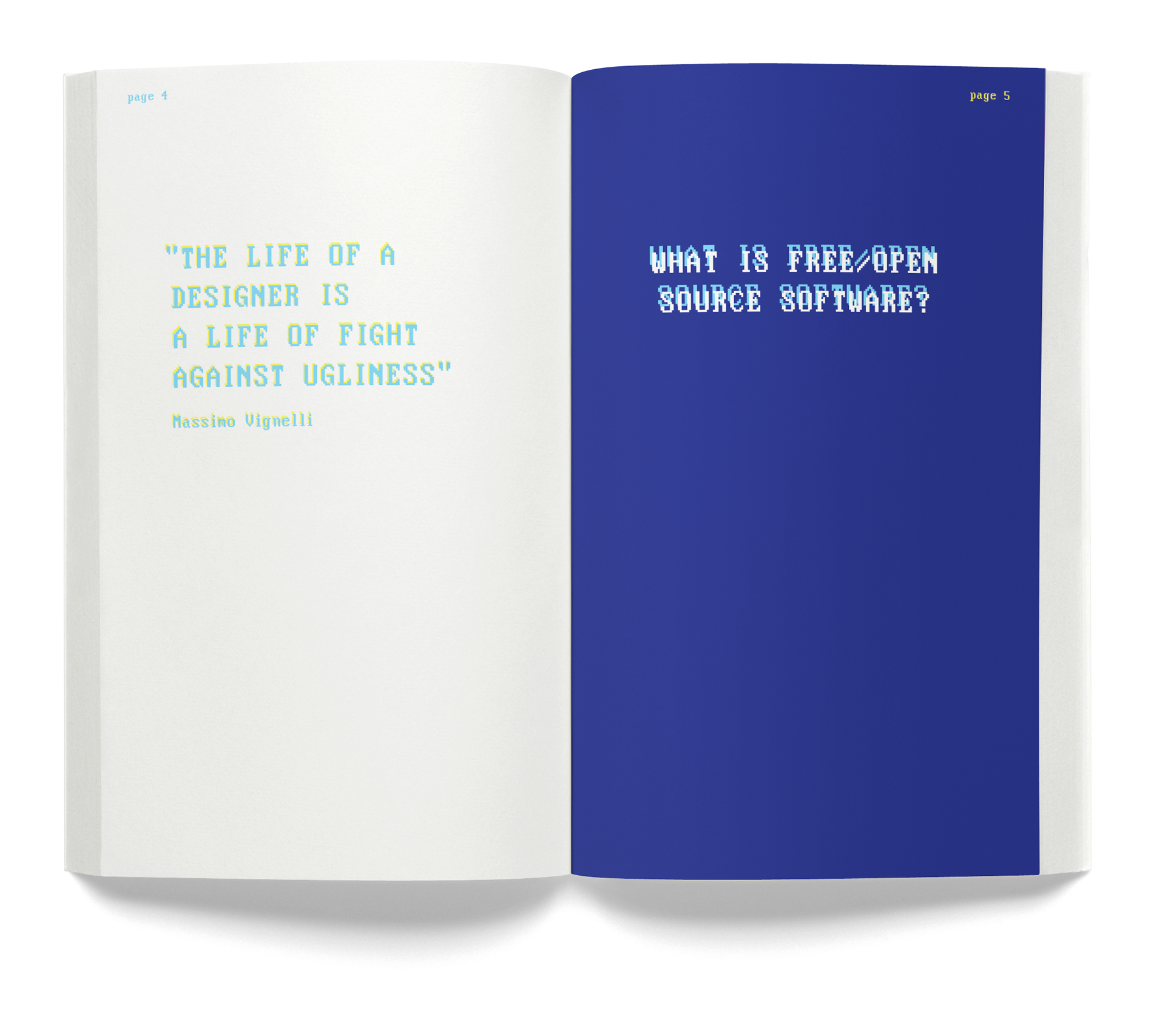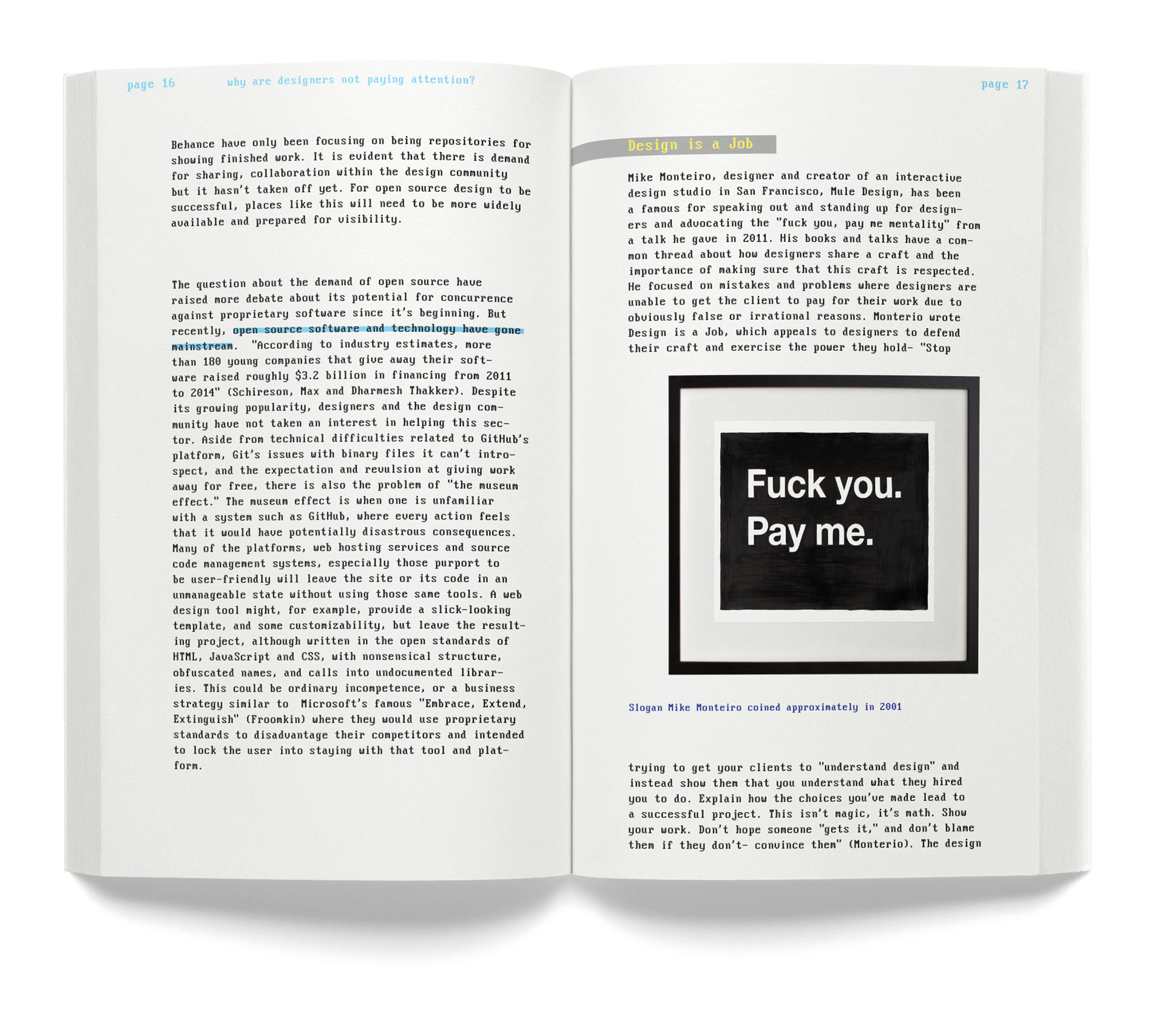 Volume three was designed at as current text editor for coding. The syntax used was HTML, and a bright color palette to match was chosen to mimic current day text editors like Atom and Sublime Text.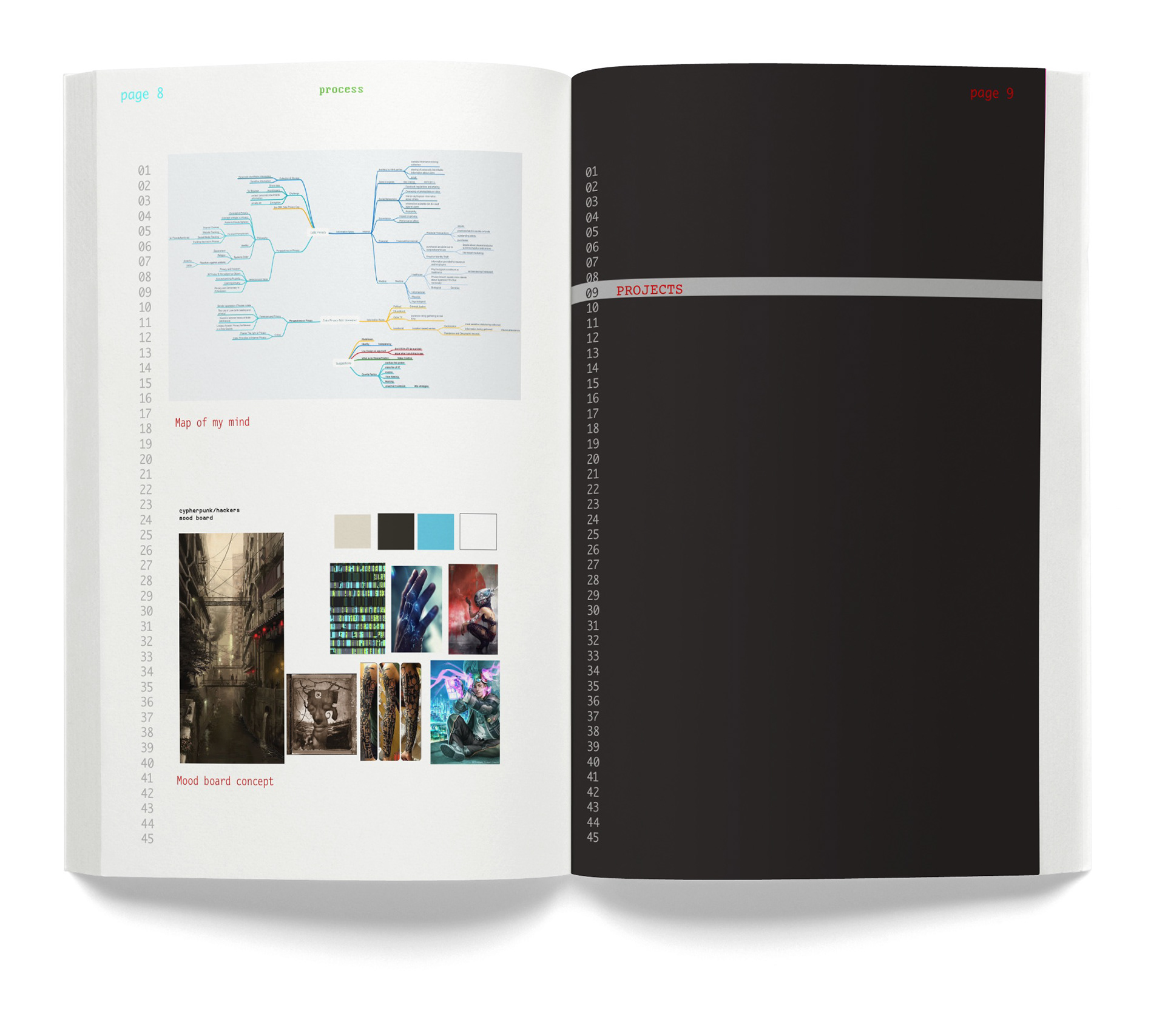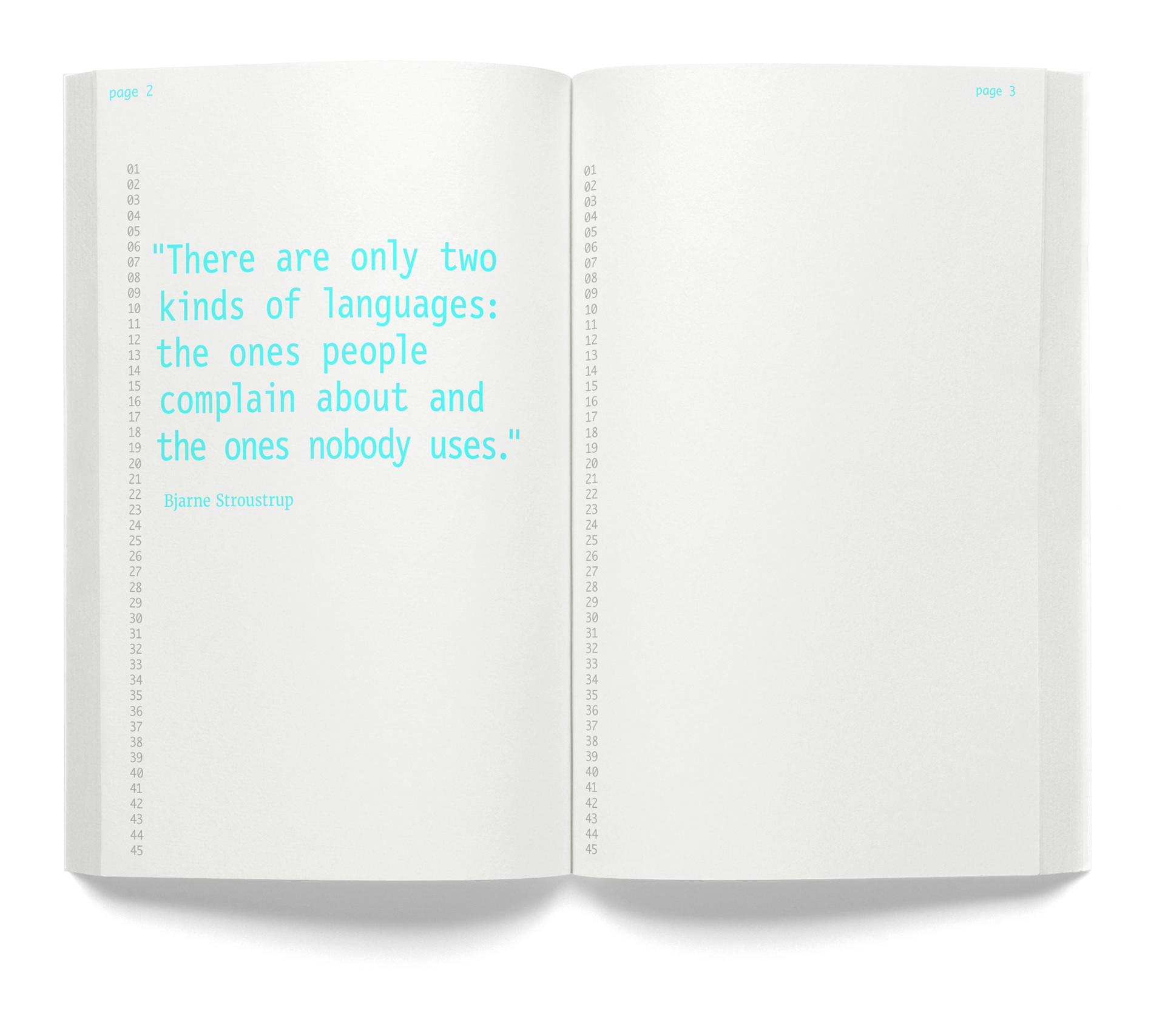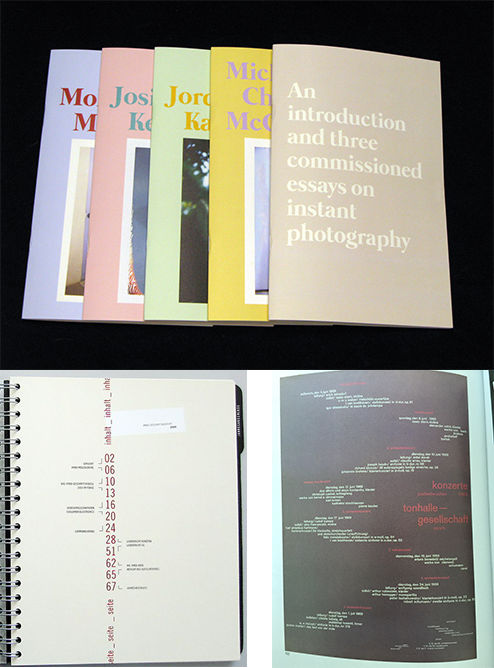 May 2016 Thesis Exhibition at Pratt Institute Gallery